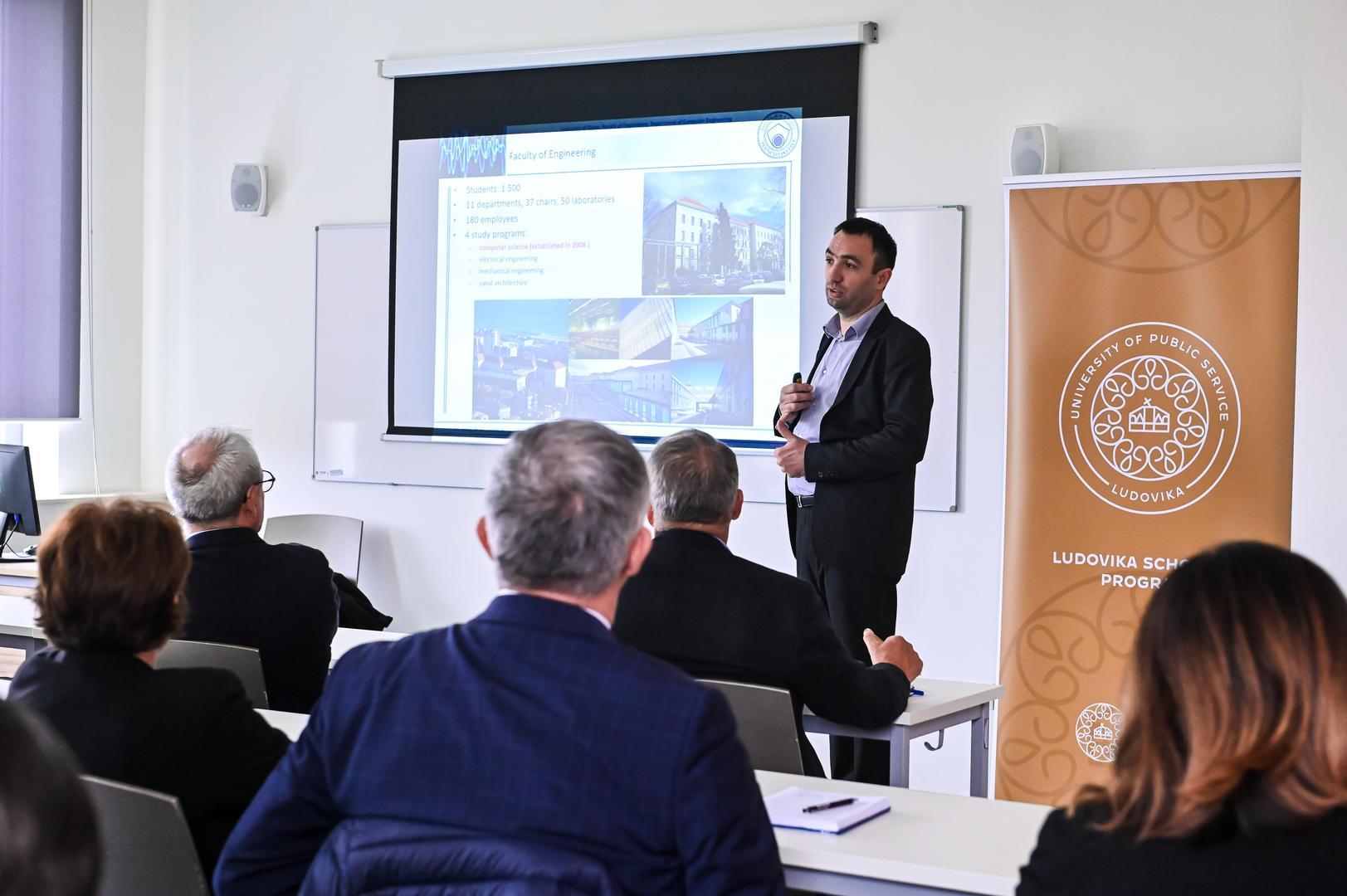 Jonatan Lerga, Professor at the University of Rijeka, presented the application areas of artificial intelligence in his lecture at the Ludovika Scholars Visiting Lectureship Programme of the University of Public Service on 24 October 2022.
In detailing the work of the Centre for Artificial Intelligence and Cybersecurity at the University of Rijeka, Professor Jonatan Lerga said that their main task is to provide continuous assistance in responding to the challenges posed by society and new technology.
The following day, we spoke to Professor Lerga at a workshop on artificial intelligence and e-health at our research institute. Following Jonatan Lerga's presentation, we analysed a number of case studies in detail, discussing lessons and benefits, practical applications and legal challenges. The workshop also provided an opportunity to exchange technical ideas and plan future projects.
Photo: Dénes Szilágyi